5 Tips for Sellers to Reduce Economic Impact of Coronavirus on Their Business
Fabricio Miranda, CEO, Flieber
The Coronavirus pandemic is changing the global economy and our lives. Cities' routines have been dramatically impacted since working from home became almost, if not literally, mandatory in order to prevent the spread of the virus —leaving streets, shops, markets, bars, restaurants and many other commercial establishments empty. 
The uncertainty about the safety of leaving home, coupled with the sense that we must provide protection for vulnerable community members, has increased online shopping exponentially, since it doesn't require in-person interaction, reducing exposure to the virus. eCommerce penetration in the United States reached a record high 27% in April —growing in eight weeks the same that it grew in the last ten years.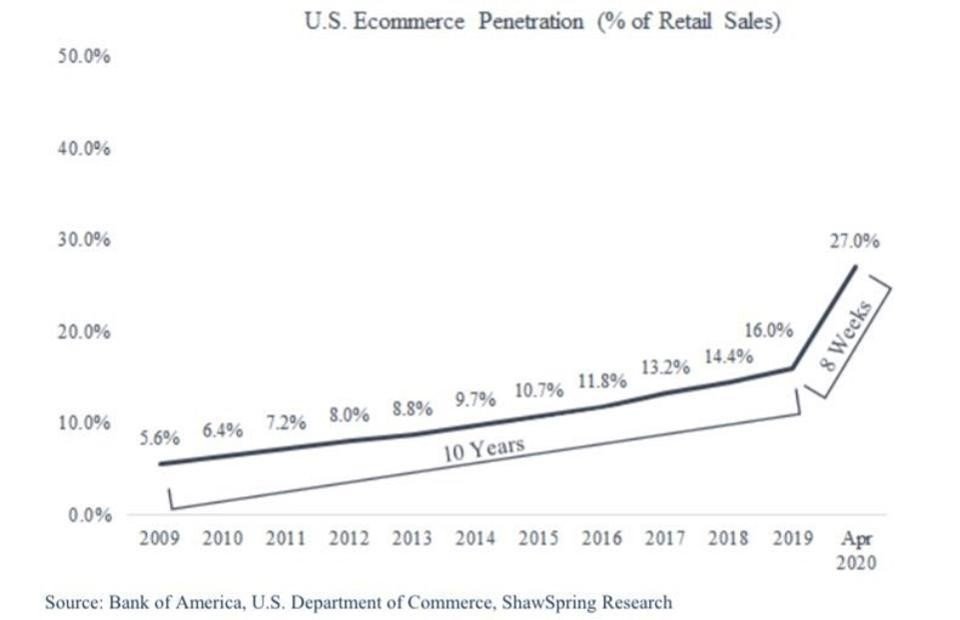 Many retailers and online sellers are experiencing a serious disruption in their supply-chain for the first time ever, with massive impacts in inventory replenishment, sales and marketing spend. At Flieber, we are helping our clients to reduce the pandemic's economic impact on their business. Here are five valuable tips from our team:  
(1) Have Full Visibility of Your Supply Chain

Having easy access to the status of every open purchase order, a sellers next steps and estimated dates are critical factors in ensuring that you have an efficient supply chain ready to provide your team with the information they need for decision making. This is even more critical if your company is manufacturing products abroad. Purchase orders should be treated as live organisms that need to be taken care of, reassessed and readjusted as necessary.
(2) Synchronize Your Sales Pace With Your Inventory Levels to Avoid Stock-outs

The long supply cycle of most businesses makes it critical for them to have accurate sales forecasts 100+ days in advance, which is impossible under special circumstances like the ones we are facing now. If a disruption in inventory is inevitable and a stock-out situation is certain, you should know in advance, so that you can balance your sales pace. Minor tweaks in pricing and reduced advertising spend can slow your sales pacing and help your inventory survive until the next shipment arrives. You not only don't run out of stock (and avoid the harsh consequences of a stock-out in online retail), but you will also sell your products with a better margin. As a result, you lose fewer ranking positions in marketplaces such as Amazon.
(3) Free Up Trapped Capital

For sellers, trapped capital usually comes from not being able to convert inventory into sales. As the trend for online shopping is seeing a substantial rise at the moment, and marketplaces such as Amazon and Walmart are getting more traffic, this might be a good moment for your company to have special discounts and an extra marketing budget. Use bundles and many other strategies to sell your dead stock. Even though it won't generate an optimal margin, freeing trapped capital will allow you to invest in products with a better margin and higher sales volume.
(4) Margin is Key

Increasing sales numbers is important as long as the margin goes along. We have plenty of real-life cases from our clients where they increased sales by 30% or 40% and they were still struggling to survive. Even though the math for margin calculation is simple, a lot of companies tend to forget to add all the expenses they have to generate a sale. Your calculation must include every step of the way from the moment you place the order to the moment the sales money goes into your bank account. Understanding each product's margin is vital to fully manage your portfolio and make smart decisions based on how much money each product is actually profiting your company.
(5) Simplify Your Operations

Now is the perfect time for you to simplify your operations with the use of automation and data-driven decisions. Most managers consider operational tasks boring due to their repetitive nature. The fact is that humans don't perform well on repetitive tasks. Using automation is essential to simplify the process, reduce the margins of error to negligible rates and free up your team to focus on more value-added tasks.
Click here to check out our recent Prosper Show Route to Recovery webinar on demand —Increase Profit Margins by Simplifying Operations When Selling on Amazon – From Forecasting to Inventory.
Flieber will be at the Prosper Show. Our team will be more than happy to hear your story and help you out. Feel free to stop by booth #404 and have a chat with us.