At MerchantWords we spend almost all our time
analyzing how customers are browsing and shopping on Amazon. The results, as
well as the oddities, continue to amaze us.
Understanding shopper search trends can help you learn
more than just what keywords to use for SEO. Collectively, they can help you to
recognize the lucrative patterns that manifest from this overarching consumer
behavior. You can discover how, when, and why customers shop for a particular
product on its own, as a part of a bundle, as well as within a category by
following fluctuations in these patterns over time.
As a seller, you can leverage these trends to build
momentum and gain success on Amazon and beyond.
Here's an example:
The most popular search in Amazon's toy category was "unicorns"…
"Unicorn costumes for
girls"
had 10 million searches in 2018.
On the surface, favorite toy and top costume have some
similarities: both are generally marketed towards children. However, costumes
are typically a seasonal product,
while toys are sold year-round. It
gets interesting when you find out that both categories have the same winning
keyword in 2018: unicorns.
The craze that swept the nation in 2017 continued to
build momentum this year. Unicorns are a favorite for young girls, but their
popularity spreads across all ages and genders with unicorn drinks, desserts,
and slime hitting social media hard in 2018.
The
Best of 2018
Reviewing top-ranking product search terms from month
to month can help you discover trends and niches. Furthermore, you can improve
your existing products and introduce new ones.
We reviewed billions of data points from the last
twelve months and pulled together a selection of the top search trends on
Amazon.com. Let's take a look at what we saw this year.
Favorite Toy: The most popular search in
Amazon's toy category this year was "unicorns"! These mythical, magical,
horned horses garnered more than 50 million searches this year. This trend
keeps on going, and we're betting that unicorn products, from party supplies to
blankets to giant inflatable sprinklers, will continue to sell on
Amazon and at retail stores across the country well into the new year.
Top Costume: Unicorns bring home yet
another win as the most-searched costume on Amazon. "Unicorn costumes for
girls"
had 10 million searches in 2018. Decade costumes were also popular, with "80s costume for women" and "70s costume for women" coming in second and third.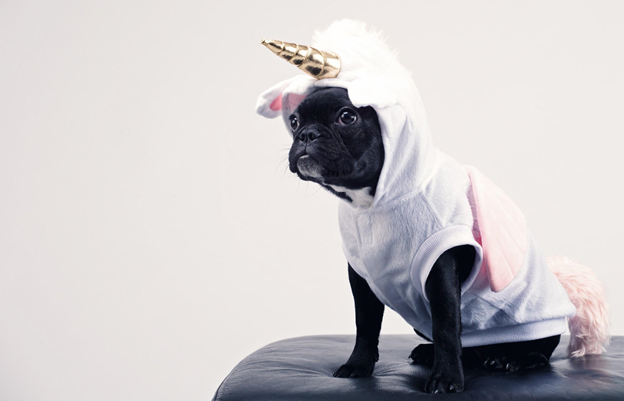 Photo by Mark Glancy
Who People Shop
for the Most:
People overwhelmingly search for their female relatives on Amazon. Mom's had
twice as many searches as Dads in 2018! This also holds as we move up a
generation; "Grandma" received 1.5 times as many searches as "Grandpa." Who
receives the best presents is still up in the air.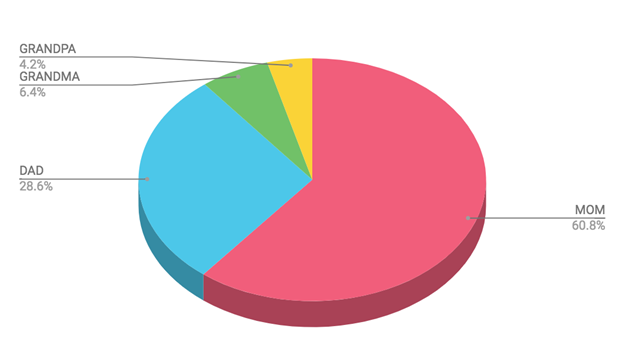 Most Popular
Color: As it
turns out, orange is not the new
black. "Black" was the most frequently searched color across all Amazon
products in 2018, followed by red, blue, white, and pink. Do your products come
in different colors?
Shoppers prefer
iPhone over Samsung: Searches containing "iPhone" pulled in twice as many
searches in 2018 as those containing "Samsung," giving it the coveted place as
the most-searched-for smartphone.
Have you compared your inventory and sales to overall shopping search trends?
For example, searches related to the once-mighty Samsung S7 are waning, but
there are still opportunities to find a niche market among S7 accessories.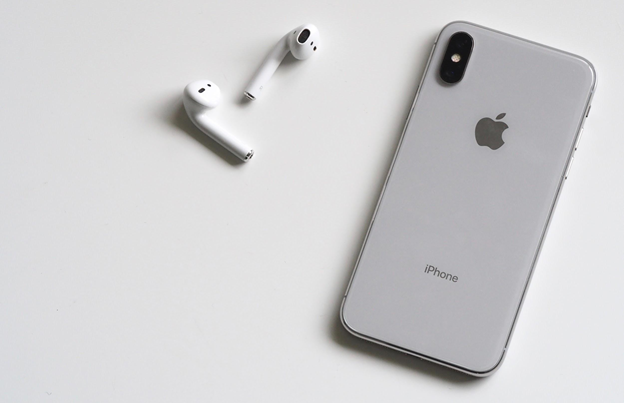 Photo by Plush
Design Studio
Top Tech
Gadget:
Overwhelmingly, Amazon shoppers searched for "wireless headphones." This
category is an excellent example of customers using different words to search
for a product. Wireless headphones were searched for over 120
million times. But customers also searched for wireless headphones by typing in
"Bluetooth headphones," "wireless earbuds," "headphones," and "Bluetooth
earbuds." Collectively, these keywords had over 400 million searches this past
year! If you dig in some more, you'll find brands dominate the
top-of-the-funnel searches here. Does brand recognition drive your product
category? If so, what keywords are you targeting to differentiate yourself?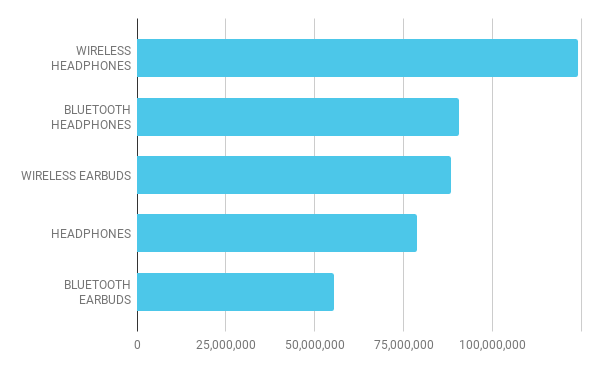 Most Popular
Pet: Dogs
brought in over twice as many searches as cats! Dog owners also searched for "dog food," "dog collars," and "dog treats" most frequently. While dog
toys didn't quite make it into the top three associated "dog" searches, we
thought that the top toy qualities customers search for were interesting enough
to share. Dog shoppers want their dog's toys to be "interactive,"
"indestructible," and "squeaky."
Most Popular
Book: Oddly
enough, the top book searched on Amazon doesn't have a lot of words. We're talking
about "adult coloring books"! While this trend may be
slowly declining, it still won out with the
most book-related Amazon searches in 2018. It beat out runner-up, "Harry
Potter" by a cool three million searches.
Most Popular
Children's Book Author: Grab Thing One and Thing Two, or maybe a Who. Dr. Seuss was
the favorite author of 2018 – woo-hoo! Dr. Seuss and all of his beloved
characters remain popular with Amazon shoppers. The November 2018 release of
the new Grinch movie (and, of course, the holiday season) has led to an
increase in searches in Q4. What kinds of market trends are powering searches
for your products? Remember, a rising tide can lift all boats.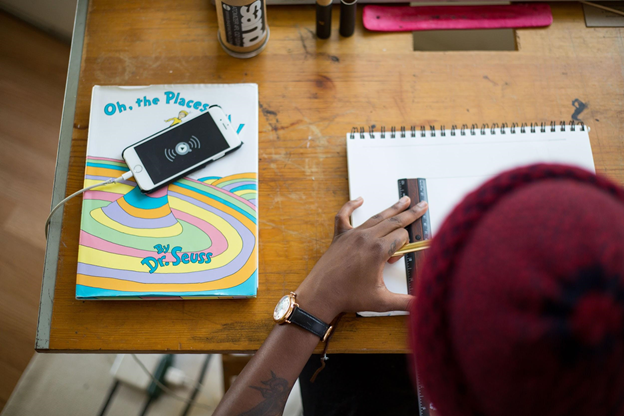 Photo by Tamarcus
Brown
Top Adult
Fiction & Non-Fiction Author: While the Things may have captured children's
imagination this year, IT has lured in adults. Stephen King was the most
searched for adult author of 2018 with over 58 million searches! IT – King's clown thriller turned
classic cult film – was remade in 2017, and the release of two new novels
helped boost searches. Thrillers and mysteries appear to be the order of the
day, with James Patterson coming in second with nearly 45 million searches.
Most Popular
Character: Don't
worry, Potter fans. It may not be the most popular book search compared to
adult coloring books, but "Harry Potter" was the most popular
character search in 2018 with over one
billion searches – that's even more than Star Wars searches this year! Harry
Potter movies, books, and merchandise continue to pull in searches by those
looking to re-watch, re-read or share the fantastical tale, and some looking to show
their Hogwart's house pride.
Most Popular
Comic Character: Congratulations to "Spider-Man"! Spoiler alert: Not only
did he finally become an Avenger but
he was also the most-searched comic book-based character of 2018. We always
knew Peter could do it! A special shout out to "Deadpool" and "Iron Man." These
fan favorites came in second and third respectively. If you're able to consider
bundling these characters together, you'll be drawing customers in and
distinguishing yourself from other sellers.
Most Popular
Disney Character: While each of us has a Disney character that we hold close to our
heart, "Mickey Mouse" brought in the most
searches this year. Shoppers searched for this classic Disney character over
500 million times throughout the year.
Top Movie
Franchise: There
were plenty of hits at the box office in 2018, but "Star Wars" overwhelmingly won the
search battle on Amazon with over one billion searches. With the release of The
Last Jedi in late 2017 and Solo in May 2018, there were plenty of new
characters and creatures to get fans shopping and inspire new
generations of Star Wars aficionados.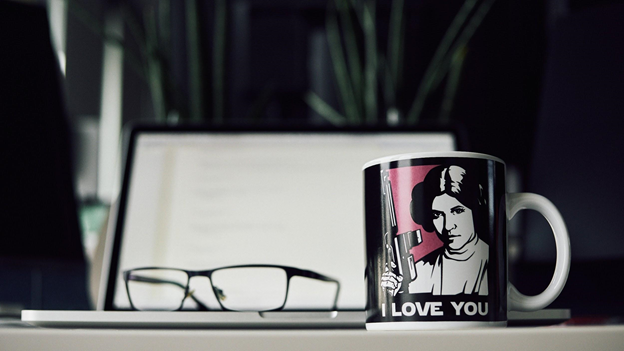 Photo by mnm.all
Most Popular
Football Team: Turns out that the "Dallas Cowboys" really are America's team.
They were not only the most popular American
Football team, pulling in 40 million more searches than the "Philadelphia
Eagles," but also the most searched-for sports team overall! It seems that
winning the Super Bowl doesn't mean you get the most searches on Amazon.
Most Popular
Baseball Team: The fact that it took the "Chicago Cubs" 108 years to win a world series
doesn't faze their fans. The Cubs pulled in 98 million searches over 2018.
That's a lot of baseball caps and W flags.
(For those of
you who are unaware, the Cubs fly a W flag over Wrigley Field when they win at
home. Cubs fans throughout the country have taken up this tradition and will
place these flags outside their homes or in their windows when the Cubs win.)
Most Popular
Shoes: This
award goes to "Nike" this year. The shoe retailer officially signed on as an
Amazon partner in the second half of 2017 and brought in three times
more searches than second place winner Adidas. As Amazon continues to bring in
more brands by the month, how are you positioning your products to compete
against them? It's not all doom and gloom here if you can win by helping a shopper
find exactly what they are looking to buy!
Most Searched
City: While
this doesn't mean that it's everyone's favorite
city, Amazon shoppers were overwhelmingly searching for "New York City."
Guidebooks, ornaments, novelty items, and souvenirs dominate the first page of search results.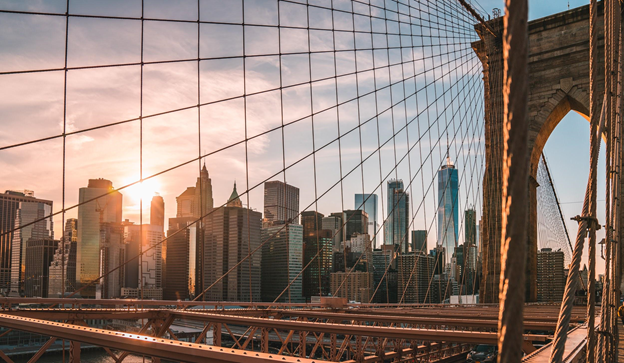 Photo by Colton
Duke
How Did We Get These Numbers?
MerchantWords has been gathering and analyzing shopper
search trends since 2012. We strive to help retailers make sense of the
hundreds of millions of shopper searches that come out of the Amazon search bar
every month. Our proprietary algorithm sorts through billions of data points to
help uncover hidden shopping trends and opportunities more quickly and
accurately than anyone else. Over 80,000 sellers worldwide have used our data
to discover new product opportunities, optimize their marketing, and grow their
businesses on Amazon and beyond.
For more information, visit us at www.merchantwords.com