As an Amazon seller, locating a spectacular product to market is only half the battle. The other half is finding Amazon suppliers you can trust. Each month, Amazon welcomes around 2.45 billion visitors to its site. With so much potential for sales, it's imperative that you set yourself apart from the competition with quality products and superior service.  
To ensure you're providing the best customer experience possible, you have to know that your Amazon suppliers are dependable and credible. By prioritizing your search for Amazon suppliers you can trust, you can secure loyal customers and sales growth. 
Key Takeaways 
Choosing the right Amazon suppliers saves money, time, and resources.

 

Identify the four major types of Amazon suppliers and understand the pros and cons of each.

 

Find Amazon suppliers you can trust by knowing where to look, researching the company, and investigating product samples.

 
Why Choosing the Right Supplier is Important 
When you have Amazon suppliers that provide superior products at reasonable prices, they make your business look good. A reputable Amazon supplier is the unsung hero of an ecommerce retailer. When you earn positive reviews or a satisfied customer shares your contact information with their network, you have your Amazon supplier to thank in part for your success. 
Conversely, if Amazon suppliers don't deliver the quality products they claim to provide, they can ruin your reputation and impact your seller rating. If they do provide quality products but fail to deliver on time, you might miss deadlines and have to repair customer relationships.  
Finding Amazon suppliers you can trust requires an investment of time and energy, but it is a process you can't afford to overlook. In the long run, the costs of vetting your suppliers are far less than the costs of repairing a business damaged by poor suppliers. Choosing the right Amazon suppliers saves you money, time, and valuable resources.
Types of Amazon Suppliers 
While there are numerous types of Amazon suppliers, there are four most frequently used by marketplace sellers:
Wholesalers 
Wholesalers enable merchants to buy bulk orders at a greater discount. This allows sellers more room to markup the end user cost and make a higher profit margin. The more items a merchant buys, the lower the prices they pay. While discount prices are attractive, merchants must have money up front to purchase bulk items, and they need space to store this inventory.  
Liquidators
Liquidators buy up returns, closeouts, and overstocked items and package them in bundles to resell. Since they're working to recover their costs quickly, they sell products at huge discounts. Unfortunately, they often won't let purchasers see the (sometimes damaged) products before buying. Also, due to the nature of the business, they're not a reliable source for consistent products. 
Dropship Suppliers 
Dropship suppliers keep inventory for your Amazon store and send products to your customers on your behalf. You don't have to take up valuable real estate to keep products stocked. You can also easily adapt to buyer trends and offer a variety of products to meet demand.  
Bringing in a middle man does require you to relinquish some control, and you'll pay a higher per-piece item, since you aren't buying in bulk. This may cut into your profit margin.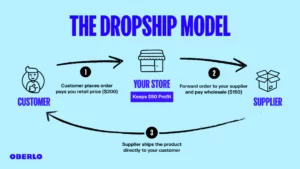 Manufacturers 
Purchasing directly from the source of production saves greatly on cost. You also frequently have the option to customize your products. Unfortunately, manufacturers often require high minimums, which can be cost prohibitive for a new or small ecommerce business. Additionally, many manufacturers prefer to build relationships with larger retail brands.
3 Ways to Find Amazon Suppliers You Can Trust 
Finding high quality products at a low price point from a reputable source can be challenging. Here are 3 ways to find Amazon suppliers you can trust. 
Know Where to Look 
Competitive pricing is a driving force when selecting Amazon suppliers. For many, this means their search begins in China. Since their low overhead costs allow them to provide products at nearly unbeatable prices, China accounts for nearly 30% of global manufacturing output.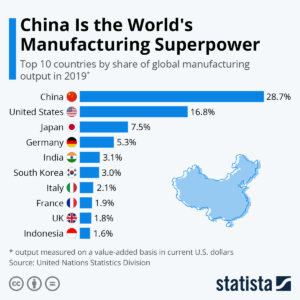 But China isn't the only answer. Consider searching in the following places: 
Online marketplaces

 – Look online for third-party B2B ecommerce companies that specialize in international trade. They're often an affordable and reliable source for your products.

 

Third-Party sourcing agencies

 – Product sourcing agencies can help you locate overseas suppliers. They import products for you at a low cost and can help to ensure quality control.

 

Trade shows

 – These fairs provide invaluable opportunities for you to meet manufacturers and suppliers in person. You can make connections with people on-site and see their products firsthand to determine the quality and value of their offerings.

 
Knowing where to look for reputable suppliers is the first step in locating Amazon suppliers you can trust. The following video shares some excellent sources to search for potential Amazon suppliers, both internationally and in the U.S. 
Do Your Homework 
Once you've identified a supplier that meets your price point, it's time to do your homework. Research the company to ensure they're a legitimate business. Anyone can create a website, fill it with attractive stock photos, and conduct online transactions. Whether they're an actual business with quality products is another story.  
Confirm that the supplier you've chosen has the necessary certifications. Look up their online user reviews. Check them out on social media to learn what people are saying about their experience with this brand. Look for red flags that should send you searching for other options. 
Investigate the Products

 
You've worked hard to build your ecommerce reputation and set a standard of excellence for your brand. Discover whether the supplier's products are in alignment with the expectations of you and your customers. Do they meet industry standards? Are there potential patent or trademark issues?  
The best way to confirm quality is to ask for prototypes. Request samples and test them out. Don't simply trust what you see online. Put yourself in your customer's shoes and determine whether the quality of products will satisfy your needs. If the products arrive exactly as described, then it's likely you've found an Amazon supplier you can trust. 
Emerald Helps You Build Your Amazon Business 
Emerald consists of creators, connectors, and consultants who provide data and insights that businesses need to succeed. Our retail experts work with ecommerce sellers to make informed decisions that can help generate sales. If your goal is to prosper, innovate, and grow, partner with us to build your business. 
Do you want to learn more about how to find Amazon suppliers you can trust? Register for Prosper Show today.