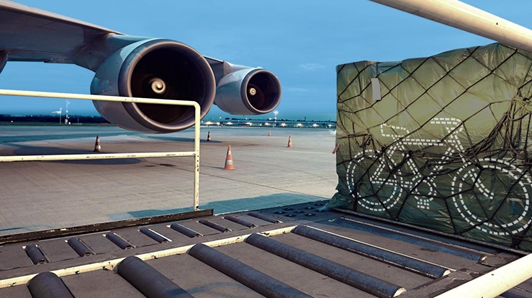 Want to reach over 340 million new Amazon buyers? Keep reading.
Selling on Amazon in Europe is a massive opportunity…that many miss because the processes and paperwork for exporting and importing seem daunting.
But Europe is the second largest B2C e-commerce market, projected to be worth $770 billion by 2018. With five Amazon marketplaces, at least 29 fulfillment centers and over 28 potential countries to sell to, you don't want to miss this.
Get un-daunted. We're about to walk you through the key insights you need to get started on the other side of the Atlantic.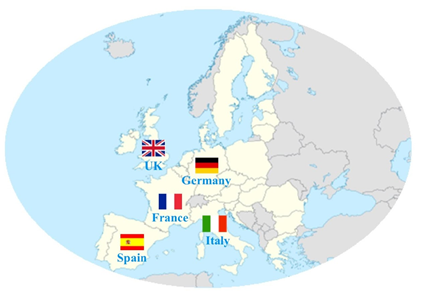 MAP 1: Five Amazon Marketplaces Selling To 28 Countries
Jumping Through The Freight Hoops
If your freight experience has been limited to international courier shipping or domestic trucking to FBA warehouses, there's a lot to learn when venturing into international freight – even for familiar areas like palletizing and packaging.
Here's some things to look out for.
Product Selection
Thinking about freight should start early on – right at product selection. It is surprising how many seemingly inoffensive products can get caught up in customs, carrier and other types of restrictions (lead pencils!). The US government actually maintains a great site for restrictions on exports to some other countries, including the UK, here.
Air vs Ocean
When it comes time to plan the shipment, most exporters choose air freight if speed is more important. When margins are thinner and time is less sensitive, sea is usually better. But there's more to it. For instance, air freight is actually cheaper for shipments weighing less than 1,100 lb (500 kg).
Of course, learning freight overnight is difficult. No matter how much of a hustler you are, you're still going to want to find a forwarder to help you with the documentation, customs, and shipment handling. If you are looking for some more guidance before selecting a forwarder, check out this crash course on international freight.
Geography 101
Before moving on EU import requirements, a short note on how your goods get to Amazon Europe warehouses. Most American imports by sea arrive at Le Havre, Felixstowe, Antwerp, Rotterdam, or Hamburg. Most sea imports from China arrive in Hamburg. Air cargo largely moves through the major passenger airports, like Heathrow. Either way, once unloaded, shipments often travel inland through barge, and well as the familiar rail or truck. A relatively new option, shipping by rail from China, is taking off because it's cheaper than air freight but faster than sea freight.
Jumping Through The EU Taxation Hoops
Taxes might be even less interesting and more daunting than freight, but it's a need to know. Fortunately, Amazon's VAT Knowledge Centre is a good place to start. Here's a brief overview to get you going.
While some countries in Europe, such as Switzerland, Norway and Russia, aren't EU member states, the rest use the same system. For instance, if you choose to register in Spain, that will also cover any imports into, say, France. Whichever country you register for a local tax ID, the process is transparent and you will get good guidance. Once imported into the EU, goods move freely between countries.
The tax system used in the EU is value-added tax (VAT). VAT is similar to a sales tax, but one key difference is that it's payable when you import, along with duties (which we'll get to). Although there is a duty deferment program in place, beginners might find it too complicated to bother with. That shouldn't be the case with reclaiming VAT though.
One thing that varies between EU countries is the tax rate. And their rates are another obvious difference between VAT as it is applied in the EU and sales tax in the US. Their rates are much higher than we're used to.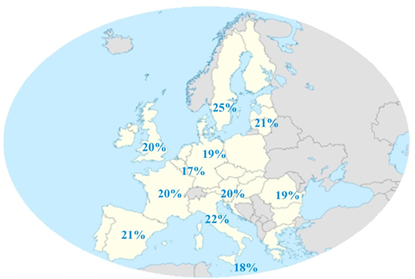 MAP 2: Sample VAT Rates In EU Countries
Jumping Through The EU Customs Hoops
Keep those eyelids propped open, because customs duties (taxes levied on imports) is just about as interesting (and as daunting) as freight and tax.
Unlike taxes, customs duties don't vary by country, but they do vary by product. Most duty structures are around the 5% to 10% mark, but range between free of duty and 100% plus if anti-dumping rules apply.
Again, it's all the same system, so you can set up with any EU country's customs authority. You will need an EORI (Economic Operators' Registration and Identification) number first. Customs authorities use these numbers to identify the importer or exporter for each shipment coming into or out of the EU.
Some goods, like electrical appliances, toys, machinery, and medical devices must demonstrate that they comply with EU health and safety standards. Google whether your product should have a CE marking, and check to see whether your product is marked. In some instances, an EU certificate of origin and even an import licence may be required – ask your freight forwarder to check for you.
There's lots more to duties and importing in general, of course, like figuring out the best sales fulfilment method. Amazon's Global Selling Guide sets it all out for you.
Jumping Through The US Export Hoop
That's it for the EU, but there's one more hoop to jump if you are exporting from the US and doing it for the first time. You probably won't need an export licence, but your forwarder will help out with export filing requirements, and provide advice, for instance, on becoming a "known shipper".
Some helpful links
Don't worry if this seems like too much information, the following resources will see you through:
Looking to get started with international freight? Compare and book your FBA shipments with Freightos and land 5% towards your first shipment by using the code PROSPER17.
Freightos makes global freight easier with what TechCrunch calls "the Expedia for freight." Working with dozens of global logistics providers, Freightos helps FBA sellers reduce costs and freight frustration with instant price comparisons, online booking and management, and live support. With a custom solution for FBA sellers, securing international delivery to FBA warehouses, palletizing, and labeling, is easier and cheaper than ever. Learn more at https://www.freightos.com/amazon-fba-shipping/
* * * * * * * * * * * * * * * * * * * * * * * * * * * * * * * * * * * * * * * * * * * * * * * * * * * * * * * * * * * * * * * * * * * * * *
If you enjoyed this content, consider joining us at PROSPER Show, March 13-14, 2018 at the Las Vegas Convention Center.