By Jessica McCune with Sellozo
Amazon has unveiled a new type of ad targeting that will allow sellers to have more control in where their ads will be displayed. Sellers will now be able to reach customers easier through both category and ASIN-specific targeting in manual campaigns.
This new targeting option called 'Product targeting' is still in beta testing, but Amazon says sellers should "use this strategy to help shoppers find your product when browsing detail pages and categories or searching products on Amazon."
By selecting specific ASINs, sellers are able to better control where they want their ads to be shown. Sellers will be given suggested products based on the product(s) you want to advertise, as well as being able to search for product names, ASINs, or SKUs to target.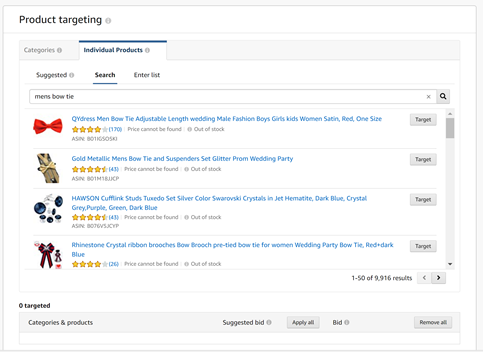 Sellers also have the option to exclude brands and/or products. You can search for the name of brands or products you want to avoid targeting. It's best practice to exclude your own brand name to avoid paying for clicks which divert customers from your product page.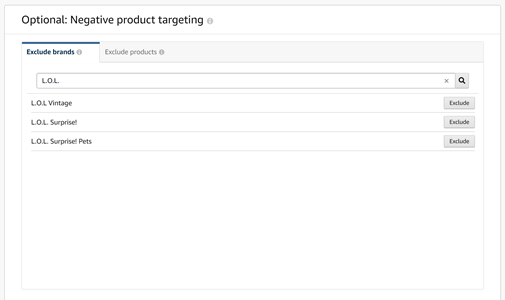 The same is true for product pages you don't want your ads to be shown on.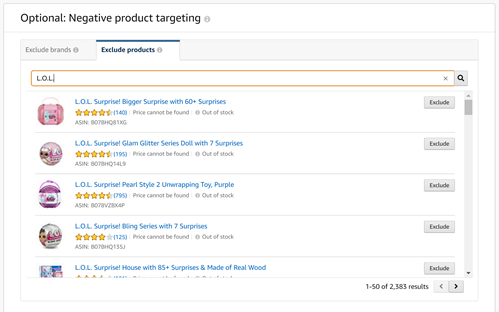 Individual product targeting allows for narrow reach that is more likely to garner sales. Sellers are also able to have more control over bids at the ASIN level, rather than an entire set of targeted products. Plus, sellers can use both category and product targeting within the same campaign, as well as targeting multiple products and categories in each campaign.
Targeting specific categories is helpful for sellers looking for broaden their brand awareness. If you have a new product launching or want to gain a lot of visibility, targeting categories can help ads show up in more searches. But it's worth noting that this may result in lower conversions and a higher ACoS, unless your brand offers popular, well-known products and you've chosen the right categories.
Sellozo can help sellers prevent wasteful spend and figure out which products and ASINs to target by using existing data in Sellozo's PPC Manager.
Within PPC Manager, on the Search Terms tab sellers can filter by automatic campaigns to look for ASINs that have profitable ACoS and high sales.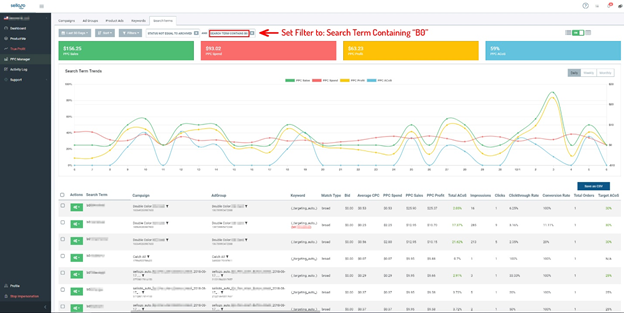 Before, only Amazon controlled which ASINs your ads targeted and it was only available in Automatic campaigns. Now, however, you can use your search term data to create ASI- targeting manual campaigns, which allows you to control the bid at the ASIN level instead of ad group level. Just like using top performing ASINs from Sellozo search term tab, you can filter by the ASINs with the worst ACoS and exclude them from your campaigns.
When considering if this is a good type of campaign targeting for your Amazon business, remember that this is a new feature that we're all still learning about. As of this writing, the cost-per-click is currently much higher when you are picking specific ASINs compared to ASIN costs in automatic campaigns. This is likely due to many sellers using this new targeting feature and will hopefully even out over time.
With this targeting feature still being so new, there are many questions that have yet to be answered in regards to how well it will perform for sellers over time and what role it will play in how sellers choose to advertise their products on Amazon. Before deciding to spend a lot of money on campaigns with this new targeting feature, sellers should ensure that it makes the most sense for their business and goals. You can sign up for a free 14-day trial of Sellozo by clicking here or try our awesome reporting features completely free (no credit care required)!