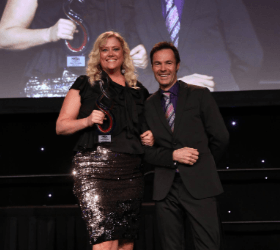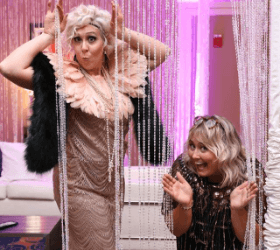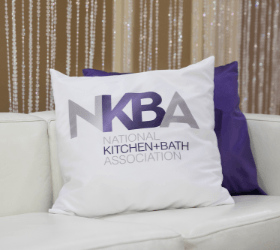 OPENING PARTY FEATURING – DESIGN COMPETITION & INDUSTRY AWARDS
Monday, February 18
6:00 pm – 11:00 pm
Encore Ballroom
Kick off KBIS 2019 in high style! Join us at the Encore Ballroom on February 18th — the night before the expo opens — when the National Kitchen & Bath Association will reveal the winners of its prestigious 2019 Professional Design Competition, followed by our glamorous Vegas party! Student Design Competition winners and other Industry Award recipients will also be honored. You won't want to miss this semi-formal event, perfect for networking, connecting with colleagues and friends and revving up for a terrific show!
Tickets are $125 and include the awards and party with a buffet dinner and bar. Join us for cocktails at 6:00 pm. Doors open at 6:30 pm.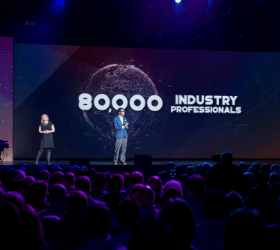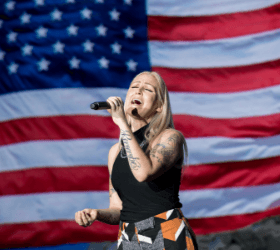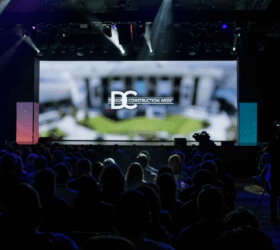 Tuesday, February 19
8:00 am – 9:00 am
Open to all registered attendees. Doors open at 7:00 am. Limited general seating is available on a first-come, first-served basis.
EDUCATORS EXCHANGE, LIVE!
Tuesday, February 19
5:30 pm – 7:30 pm
By Invitation Only
SLS Las Vegas, Nikko I & II
Educators participating in the NKBA Affiliated Schools program are invited to join the NKBA on Tuesday, February 19 from 5:30 PM to 7:30 PM for the Educators Exchange, Live! After a short presentation outlining the new benefits of the program, followed by a cocktail hour with light appetizers, network with fellow Educators about your program. Students over 21 can attend, only if invited by their instructors.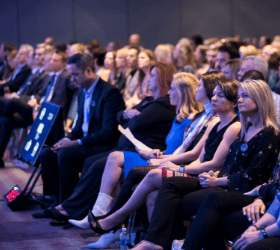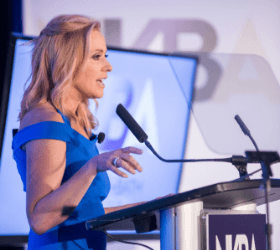 STATE OF THE ASSOCIATION / STATE OF THE INDUSTRY
Wednesday, February 20
8:45 am – 10:15 am
Room N109 – N110
State of the Association
Begins at 8:45 am; please arrive by 8:30 am.
Speaker:
Bill Darcy, CEO, National Kitchen & Bath Association
It's been a whirlwind year for the NKBA, which has launched exciting initiatives, a push for an enhanced global presence and upgrades in member services and opportunities. Hear CEO Bill Darcy discuss the significant strides made by the association and preview the important programs under way for 2019!
State of the Industry
Panel discussion, held immediately following the State of the Association presentation.
Moderator:
Melissa Francis, Fox News/Fox Business anchor
Panelists:
Dr. Markus Miele, Executive Director and Co-Proprietor, Miele Group
Kevin Murphy, CEO, Ferguson Enterprises
Nick Fink, President, Global Plumbing Group at Fortune Brands
Mark Stoever, CEO, 2020 Technologies
Volatility across all segments of business and global trade has been staggering over the past year. Each week seems to bring leaps in technology, changes in trade laws and regulations, fluctuations in economic markets and the exponential growth of social media and the digital world.
But one factor has held steady: the solid and continuous growth of the kitchen and bath industry, which accounts for some $150 billion in product and material sales, and roughly 25 percent of the overall $600 billion residential construction market.
The 2019 State of the Industry Panel Discussion, moderated by Fox News/Fox Business anchor Melissa Francis, will help shed light on some of the most pressing issues facing the kitchen and bath design and remodeling segment.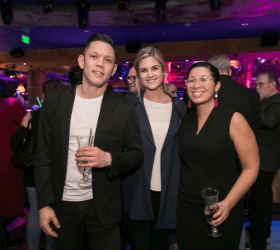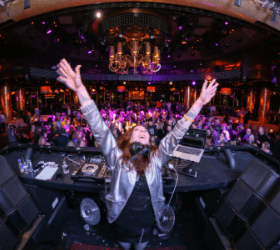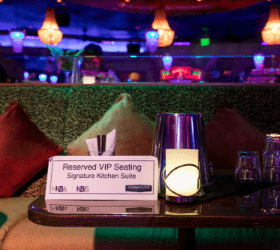 Wednesday, February 20
8:30 pm – 1:30 am
Encore XS Nightclub
Toast to a great show, reconnecting with old friends and making new ones at the legendary KBIS party, The Bash! For 2019, the festivities return to the XS Nightclub at the Encore Hotel. Join our members, business partners and the industry's elite for a night of music, dancing and fun. It's at this fabulous fete — set against the backdrop of one of Vegas' hottest and most exclusive nightclubs — that business relationships evolve into friendships as we celebrate our remarkable industry, our successes and all that the future has to offer!
Tickets are $35 per person. Doors open at 8:30 p.m.; nightclub/smart casual attire recommended. All guests must be at least 21 years of age to enter. Cheers!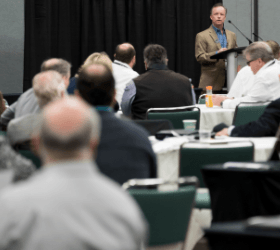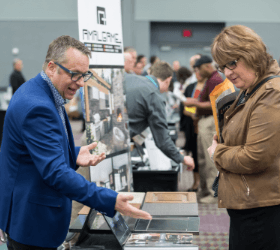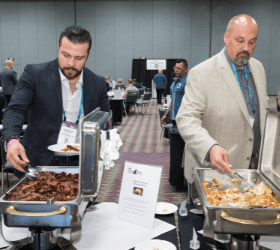 Thursday, February 21
8:00 am – 10:00 am
Room N109-110
"How to Become a True Strategic Partner with your Customers: The Future Revolution of Manufacturer Reps"
Guest Speaker: Thad Whittenburg
Register now for the opportunity to connect with thousands of attendees and vendors
Subscribe to stay updated on what's happening.
By clicking Sign Up, you have read our Privacy Policy and agree to our Terms of Use